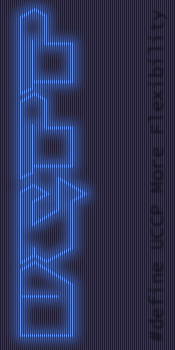 Introduction
UnrealScript Class PreProcessor (UCPP) is a commandline utility intended to be executed before ucc make. It adds some preprocessor features that are not possible with ucc. UCPP takes special class files with a .puc extention, processes them and generates a .uc.
Features
Feature include directives for conditional compiled (e.g. #if ... #elif ... #else ... #endif), definitions (e.g. #define FOO bar), etc.
Check out the UCPP UnrealWiki page for a complete overview of features.
Downloads
All releases (including betas) can be downloaded
here
.
About
UCPP is written by Michiel "El Muerte" Hendriks.
My UT2004 creations
My UnrealWiki page